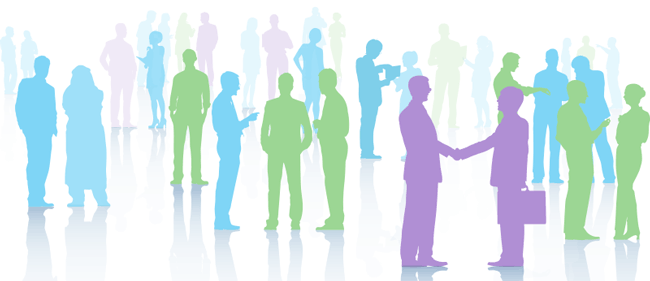 A powerful back-to-basics teambuilding seminar! Gifts, Thoughts, Actions!
THE SITUATION
The pressure on high-performance teams is as great as it has ever been. Yet, due to two critical trendlines, the ability of teams to excel is often at risk.
The first trend line is the burgeoning number of individuals in the nation's workforce who are telecommuting. People don't see each other anymore.
The second trend line revolves around communications technology and the widespread use of email and texting, both of which promote a shallow/shorthand way of connecting.
These two trend lines militate against the optimum development of high-performance teams, whose members need to communicate deeply, understand profoundly, and attach squarely to the team and its objectives.
THE SOLUTION
Gifts, Thoughts, Actions!, a dynamic session designed to get at the very essence of teambuilding. Through meaningful dialogue, participants gain a deeper understanding of their team members, powerful inspiration to support their actions, and a greater commitment to the team and its success.
ABOUT THE SPEAKER
Steven H. Biondolillo
Pioneer in the fields of public health and human services marketing, and peer-to-peer special-event fundraising
Sparked the national renaissance in walkathons, leading the field from a $20 million-per-year trickle to a $2+ billion-per-year industry
Developed the nation's premiere special-event fundraising training program for nonprofit staff and volunteers
Coined the term "signature event"
Designed and/or developed three national walkathon programs included in USA Today's listing of the "Top 10 Charitable Fundraising Events in the United States"
Member of the National Wrestling Hall of Fame
Author of Macaroni and Cheese Manifesto, as well as numerous op-eds on amateur sports and child welfare
Keynote speaker
In 2014, Biondolillo launched a new division offering seminars and workshops focused on teambuilding, personal growth, leadership development, and donor cultivation. This abbreviated session is the outgrowth of the publication of Steven's book, Macaroni and Cheese Manifesto.